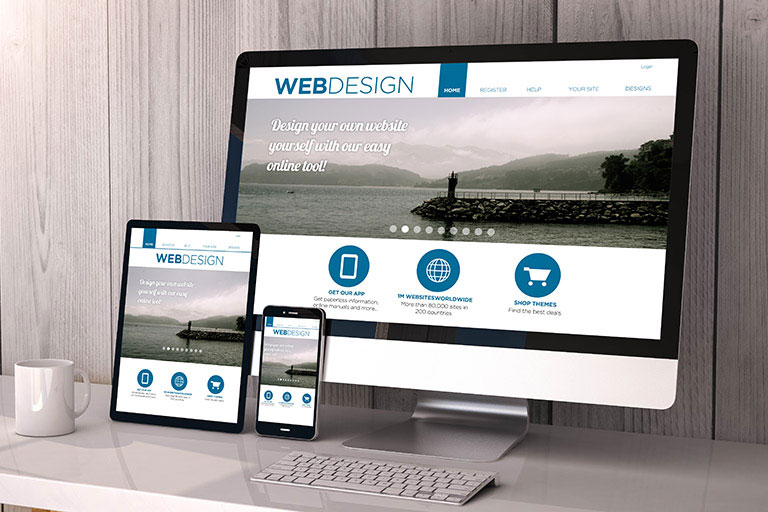 We create professional websites at affordable prices which in practice bring results in the form of an increase in the number of customers of your products and services. We design and design the pages using the latest web technologies, respecting the highest standards of web standards. The pages are optimized according to SEO principles and they already have an excellent position on the search engines, and therefore a large number of visits, which generates a number of direct business inquiries.
We design all sites according to the latest Internet standards in order to make them visually attractive and easy to use for the end user.
We tailor all our services to the specific needs of each client. We are able to optimize your website for all available screen sizes and devices that allow users to view content on any mobile platform, tablet, or computer.
We create visually impressive websites that serve as a successful marketing and promotional platform. We make it possible for your message from your website to be organized, clear and easy to navigate to end users.
The website is a mirror of every company. If you have decided to redesign your existing or create a completely new website, and invest in your business and presentation with that step, be sure to contact us with confidence.
When creating web pages, we focus on three basic elements of business:
• High quality
We design all sites according to the latest Internet standards to make them visually attractive and easy to use. The ultimate goal is to create an attractive and professional web site that will be conceived and quality as the means by which you will address the end users.
• Reasonable price
We strive to achieve the perfect blend of price and quality. We help you to make your project live in an efficient and inexpensive way. We advise you, starting from a business idea to implementing the most cost-effective development solution. We find the balance between the budget and the size of the project, all in order to achieve your business success with minimal costs.
• Delivery time
Time is an important factor for every job. We appreciate your time and we do our best to respect the agreed deadlines. A healthy and fair business relationship with the client makes the foundation of our business.
Our job is to design, build, store, maintain, and program. We can offer you all web services in one place: registering a domain, finding a hosting, web design and page creation, web application development, page maintenance, and providing technical support.